The BBPOS WisePOS E reader is a countertop reader for Stripe Terminal apps. If your shop uses Stripe, the following article can be used to set up the BBPOS WisePOS E card reader. Additional information about the BBPOS WisePOS E card reader can be found here.
STEP 1: Order BBPOS WisePOS E terminal(s) from Stripe. Simply log in to your Stripe account and select Terminal from the main navigation. Under Order a card reader, click the blue Shop button to get started.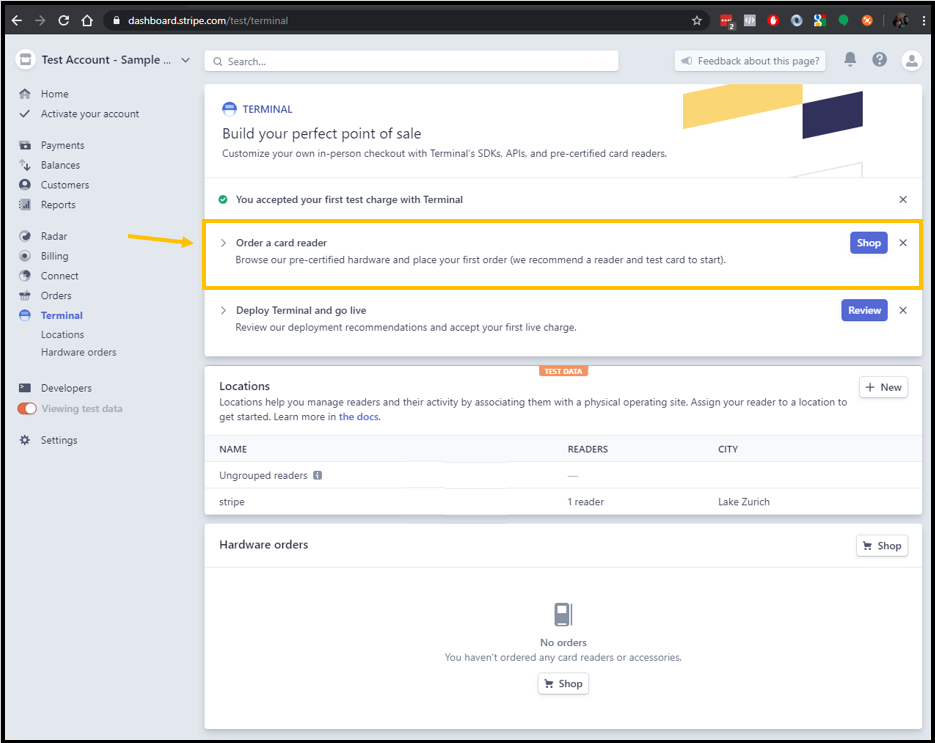 STEP 2: When your reader(s) arrive, log in to Stripe and navigate to Payments > Readers > Locations.
STEP 3: Set up your location(s) within Stripe. Once your location(s) are established start adding your reader(s) to your location(s) as appropriate.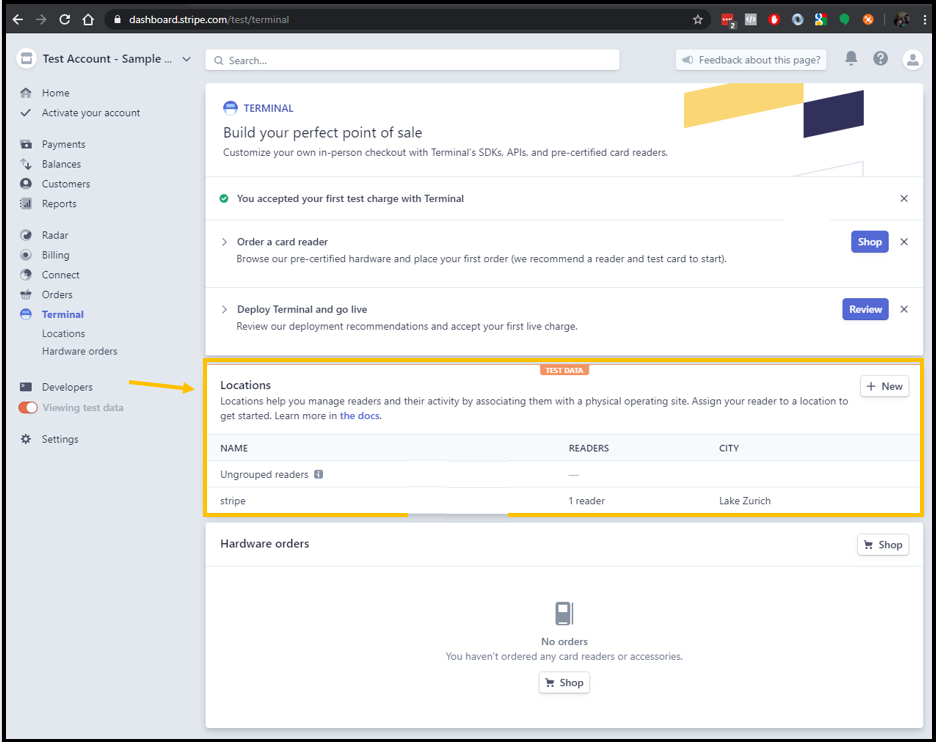 STEP 4: After each device is powered up and online, swipe right from the left side of the screen. Select Settings and enter key sequence 0-7-1-3-9. Select Pairing Registration Code to display a unique registration code. Enter this code on the prompt within Stripe during device pairing.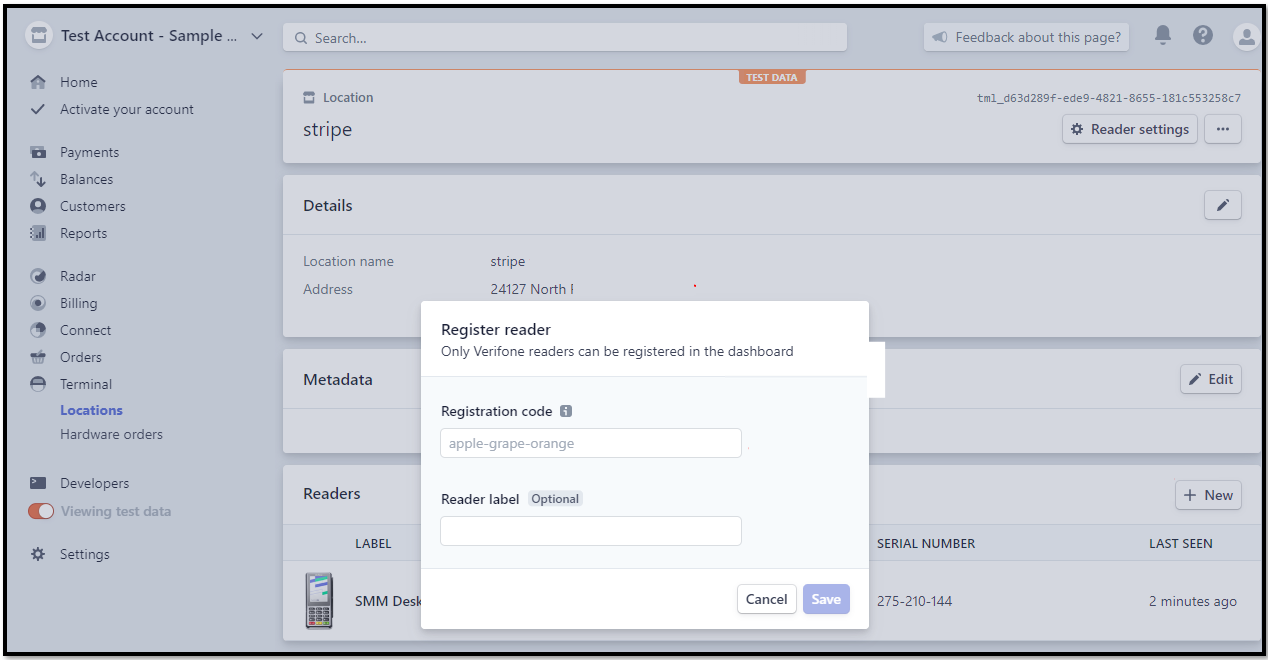 STEP 5: Once all reader(s) are assigned to their location(s), go to TRYTN and navigate to Settings > Payment Information. Click to expand the Stripe Payment Gateway Settings.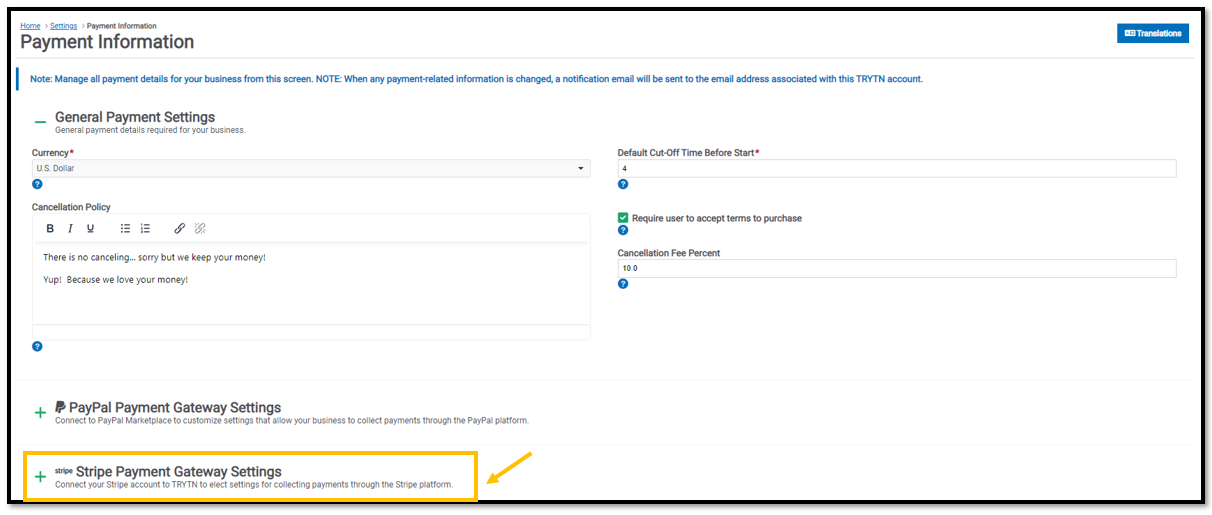 STEP 6: Select My Business Utilizes a Stripe Terminal approved card reader and select Save Changes.

If you run into any issues setting up your reader, here are a few articles that may help.