TRYTN offers various reports designed to provide your shop with a detailed view of sales activity. This article provides instructions for finding and utilizing the Sales by Month report, which breaks down the total number of orders, order totals, refunds, and outstanding balances individually by the month transactions occur.
This article covers the following topics:
Related Articles:
View Sales by Month Report
To find your shop's monthly sales report, log in to your TRYTN account and select Reports from the main site navigation. Under the Purchase Reports header, locate the Sales by Month option (or click here: Reports > Sales by Month).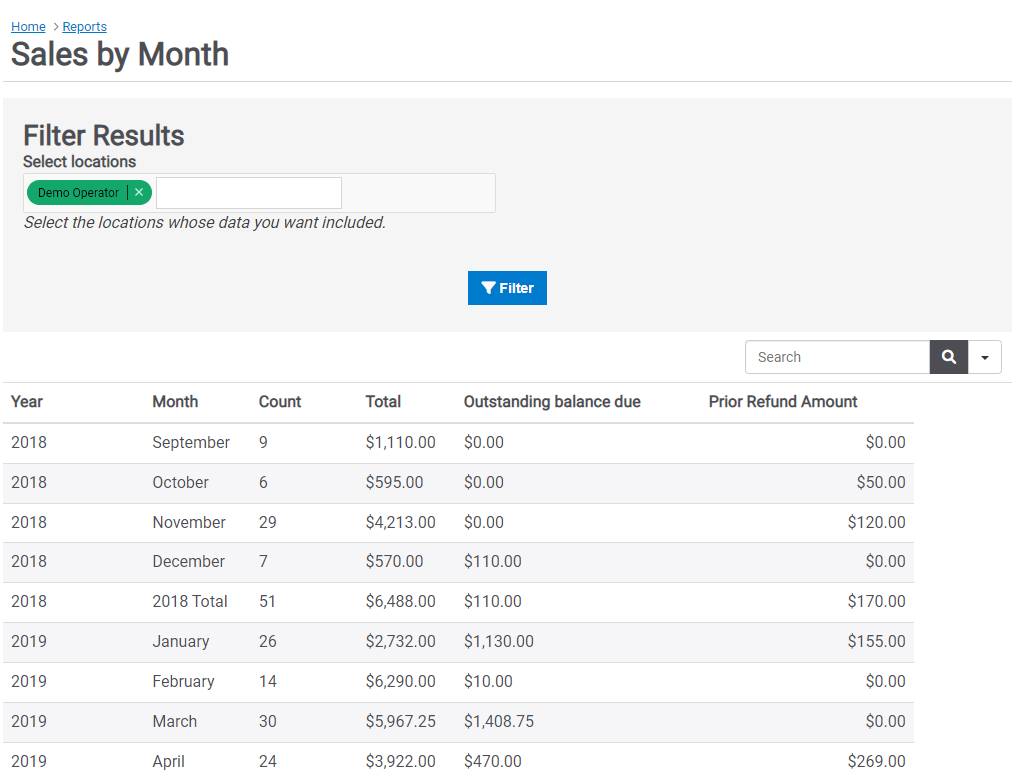 The report output includes a table showing shop purchase history broken out by month and year.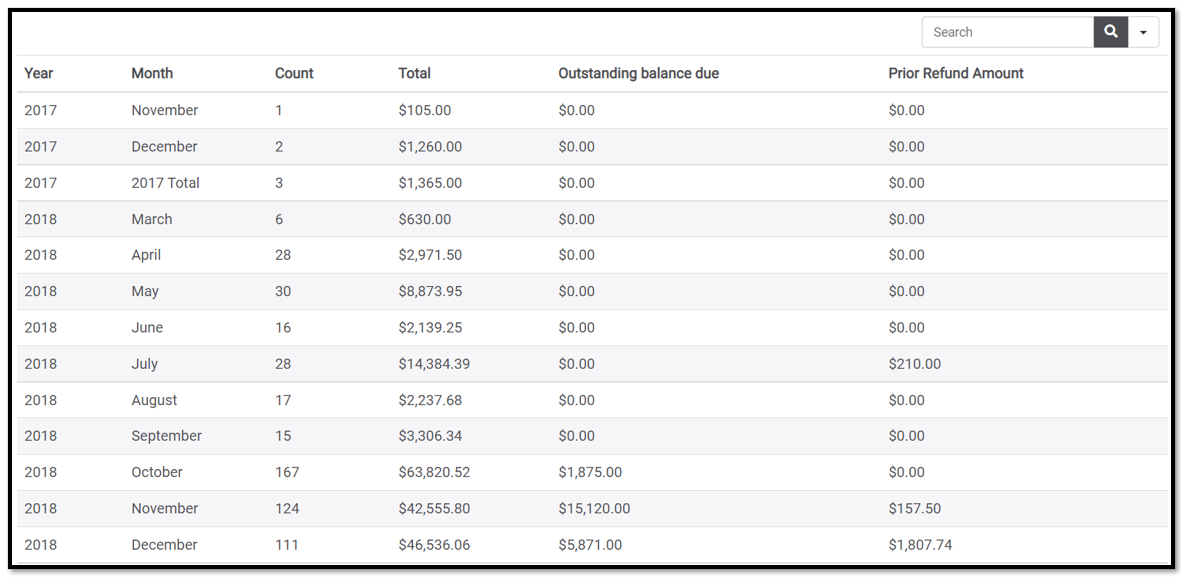 You can search for data for a specific month using the search field. Below we ran a search for July purchase history and you can see it returned results for the month of July covering all the years your shop has been using TRYTN.

In addition, any column title in the table can be clicked to reorder results according to your view preference (see up/down arrows when you hover over a column header). As an example, below we clicked the 'Year' header/arrows to view purchase totals from the current month (shown at the top of the list) down to the month furthest back in your TRYTN purchase history.

Download Sales by Month Report
Once you have filtered and selected the appropriate timeframes for your data, you can easily download the output of your shop's Sales by Month Report, if needed. Just scroll to the bottom of the page and click the green Download Transactions button.

From here, you can click to open a downloaded Excel file with your Sales by Month report data.