This integration allows you to synchronize your TRYTN product availability with your products in GetYourGuide. Bookings received within GetYourGuide will be automatically imported into the TRYTN system.
This article covers the following topics:
Enabling GetYourGuide within TRYTN
To get started, log into the system and navigate to Settings and scroll down to the Integrations section. From there simply select GetYourGuide and ensure the checkbox is enabled. If you happened to not see GetYourGuide as an integration option submit a ticket to support and they can easily enable it for you.

Once you have the feature enable for your account the next step is to turn on which products you wish to expose to GetYourGuide.
Enable Product Integration with GetYourGuide
For TRYTN product availability to be synchronized with GetYourGuide you must first enable it. By default, your products will not be enabled. You will do this through each individual product's Advanced Settings page.
1. To start, navigate to the product of your choice and click on that product's Actions menu, followed by Advanced Settings.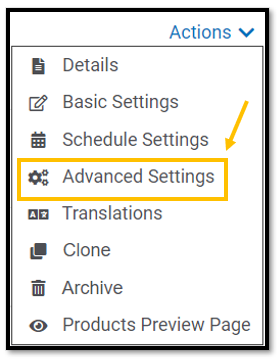 2. On the left-hand side select the Integrations submenu and then click the checkbox to expose the product to GetYourGuide.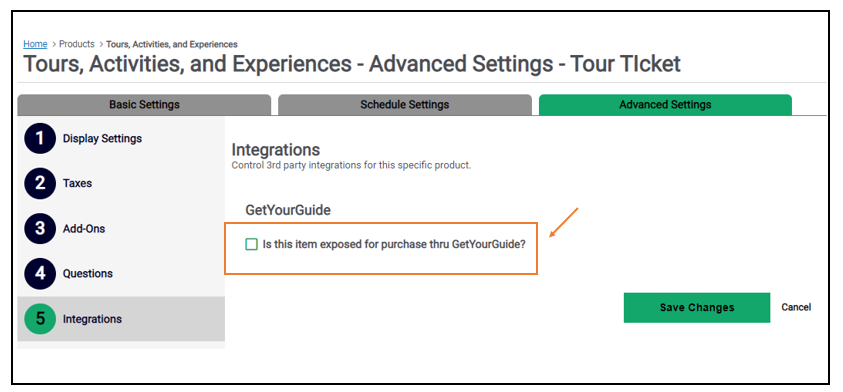 3. Copy the product ID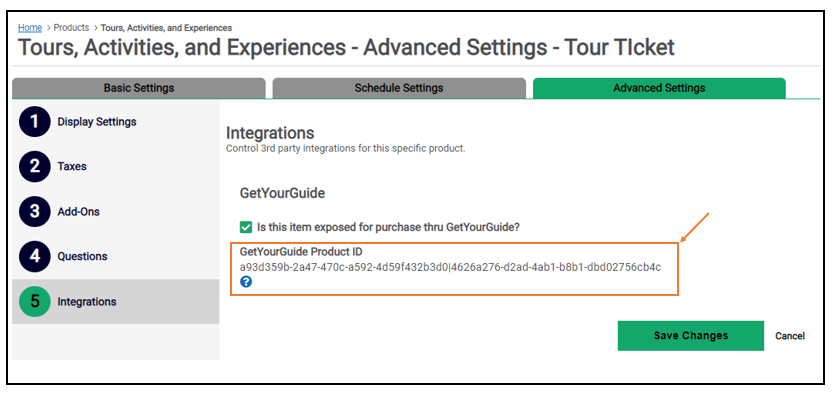 4. With the product ID in your clip board follow GetYourGuide's 'Connecting your product options to a reservation/ticketing system instructions'.
Frequently Ask Questions
How is pricing information shared?
At this point pricing information is not shared between TRYTN and GetYourGuide. TRYTN attempts to determine which price is selected by matching the GetYourGuide price category to the TRYTN price label.
How do I see GetYourGuide bookings within TRYTN?
TRYTN tags the bookings that come from GetYourGuide with an autogenerated affiliate. This means that your GetYourGuide bookings are easily seen via the GetYourGuide Affiliate Report. Additionally, within TRYTN all GetYourGuide bookings will have a transaction identifier that starts with GYG-. Finally on the Report Generator the 'Transaction: Cart Source' value will be GetYourGuide.