From your TRYTN account, you have the ability to create customized categories to organize your products into similar groupings so that your customers can quickly find what they are interested in. To view a list of all active categories already added to your account, visit Products > Settings > Categories.
This article covers the following topics:
Related Articles:
Create a Category
Product categories are broad groupings or collections of products that allow you to create classifications for similar product types. A category might be used to group together all activities that take place in a particular location or all activities that involve sailing, for example.
A. To create a category, go into Advanced Settings and under Selected Categories > Add New Item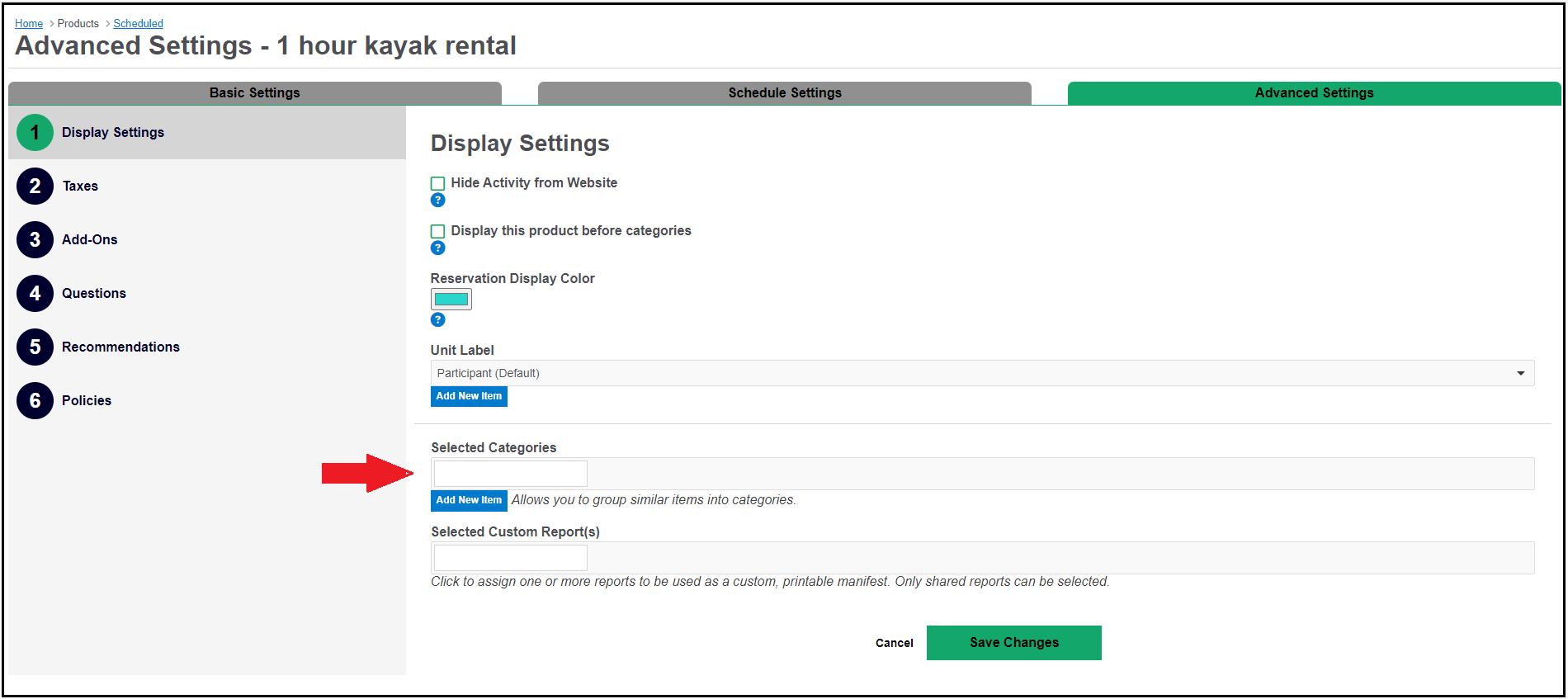 B. Another way to create a product category is to log into your TRYTN account and navigate to
Products > Settings > Categories > Create.

From here, complete the category form by entering the information outlined below:
Name: The Name field is for the title of your category. It's best to make names generic enough to support multiple products, but specific enough to be easily understood. Good examples of category names include location names (e.g, "X" island or "X" beach) or activity types (e.g., scuba, kayaking, rafting).
Subtitle: The Subtitle field is optional and can be used to provide a little more detail for your category title, if needed.
Short Description: The Short Description field is optional and can be used to provide a brief explanation of your category, including what it is and how it should be used. This allows for a more detailed description of your category.
Category Image: Category Image is the image that is shown for the given category and is required to complete your category. Click the Select Images button to view your Image Gallery. Simply click an image to enlarge it and view the image details. To choose the image for your category, click Add Image > Done. To add a new image, visit Products > Settings > Image Gallery > Upload Images or visit the Image Gallery

article

for more information.
Save Changes: Once all required fields (marked with an asterisk) have been completed, click Save Changes to activate your category. Once saved, the category can be applied to any applicable TRYTN product(s) (see Assign a Category for help).
Edit a Category
To modify an existing product category, navigate to Products > Settings > Categories from your TRYTN account. Locate the category you wish to edit from either the Active Categories or Archived Categories table on this page.

For Archived Categories:
You must click Actions > Restore to make the category active before you will be able to make edits.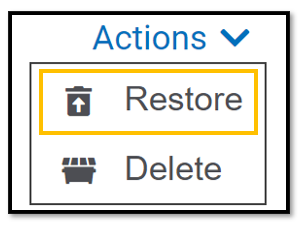 Once your category is in the Active Categories list:
Select Edit from the Actions menu.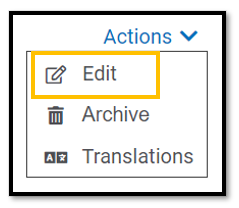 You will then see the Edit Categories screen where you can update your category details. For help creating your category, see Create a Category.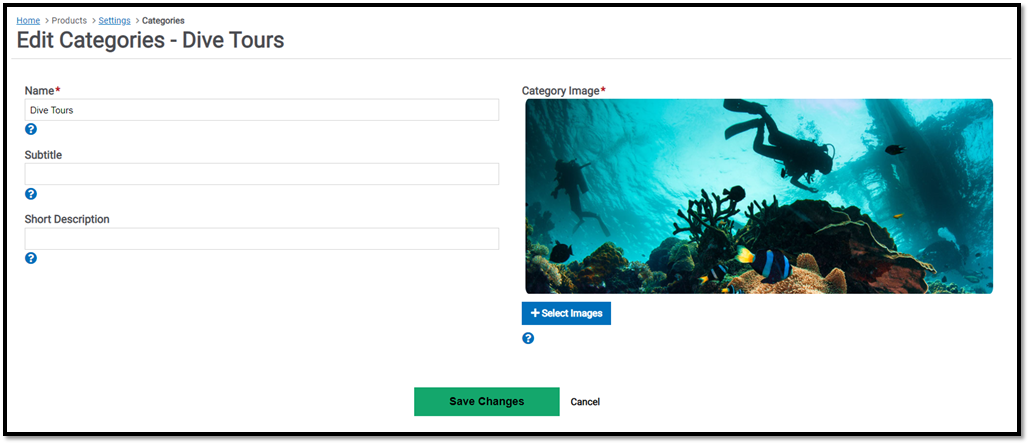 Be sure to click Save Changes to ensure your category is updated.
Translate a Category
See Publish Shop Content in Other Languages for details on how to translate your categories.
Archive a Category
To archive a category that you no longer need, log into your TRYTN account and navigate to Products > Settings > Categories. Find the category you wish to archive from the Active Categories table and select Archive from the Actions menu. The category will then be removed from the active section and placed into the archived section on this page.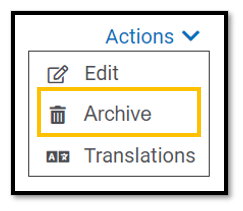 What happens when I archive a category?
Archiving a category prevents it from being selected from the product settings screens going forward, but any product that already has this category attached to it will continue to be seen by customers.
How do I reactivate an archived category?
If you need an archived category in the future, you can easily reactivate it. Simply locate the category in the Archived Categories table and click Actions > Restore. The category will be added back into the active section and available for selection within product configuration.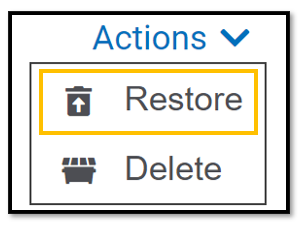 Assign a Category
To assign categories to your products on the TRYTN platform, start by navigating to the product that should include your category. Here's how:
1. Click Products in the main site navigation and select the product type.
2. Locate an active product and click the associated Actions menu to select Advanced Settings for that product. Note: Any archived product will need to be restored before a category can be attached.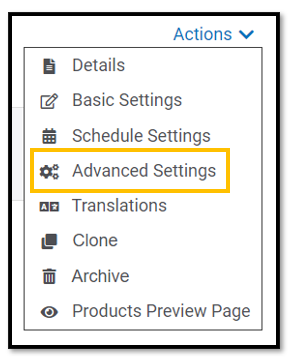 3. From your product's Advanced Settings screen, look under the Display Settings section to find Selected Categories (highlighted below).
Note: If no prior categories have been added, this field will be empty:

4. Click the field under Selected Categories to open a list of all active categories created for your account. Simply click on all categories that apply to your product; as they are added, they will appear in green within this field. Any unwanted categories that you add can be de-selected by clicking the "x" to the right of that category name.

5. When you are finished, click Save Changes at the bottom of the page to activate your categories for this product, and you're all set!
Note: You can view all products assigned to a particular category from the Categories page at Products > Settings > Categories. Just click the green + to expand the category information and all products will be shown below it in the Used On row (example below).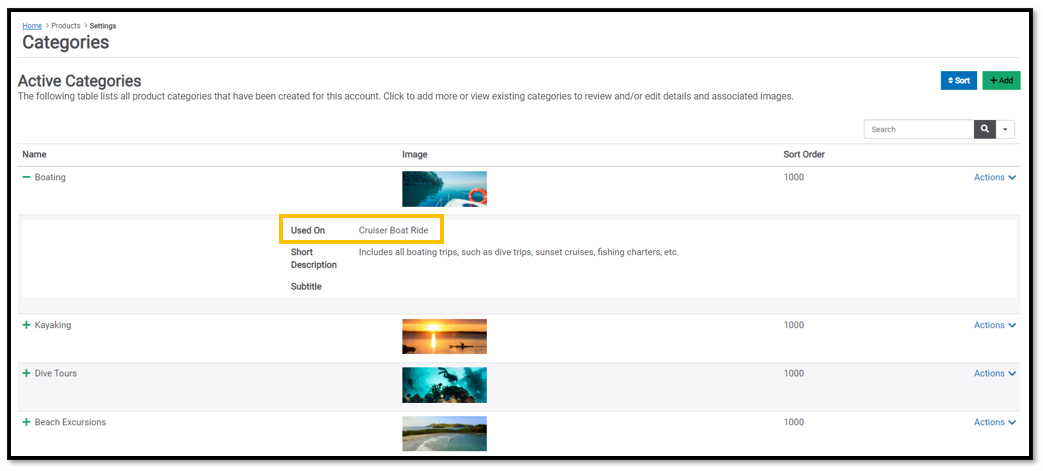 Frequently Asked Questions About Categories
Can I nest a category within another category?
No, unfortunately, a category cannot have another category assigned to it or within it. You can, however, include features of products using the Product Attributes feature.
Can a product belong to more than one category?
Yes, on a product's Advanced Settings screen, you have the ability to assign multiple categories to the product.
Does a product have to be assigned to a category?
No, products are not required to be assigned to a category.
How does a category differ from a product attribute?
A category is a broad categorization of products. While product attributes can also fall into this classification, product attributes are intended to describe features or attributes of various products.
Example: Categories vs. Attributes
When thinking about the water sport activities your company offers, you might categorize your rafting activities under a "Rafting" Category (to differentiate them from Kayaking or Paddleboard activities). Then you may assign Attributes, such as difficulty level (Category 1-5), season (best in the spring for winter run-off), or things like "Adults Only Experience" that apply to your rafting activities.