Add-Ons are a quick and easy way to provide added value for your customers. In addition, add-ons generate additional revenue in addition to the cost of the purchased products. To see a list of all current add-ons for your shop, visit Products > Settings > Add-Ons.
This article covers the following topics:
Related Articles:
Create an Add-On
Add-Ons can be created 2 ways.
A. Create add-on from product Advanced Settings
Go to your Scheduled Products and click Actions > Advanced Settings > Add-Ons > Add New Item (see screenshot below)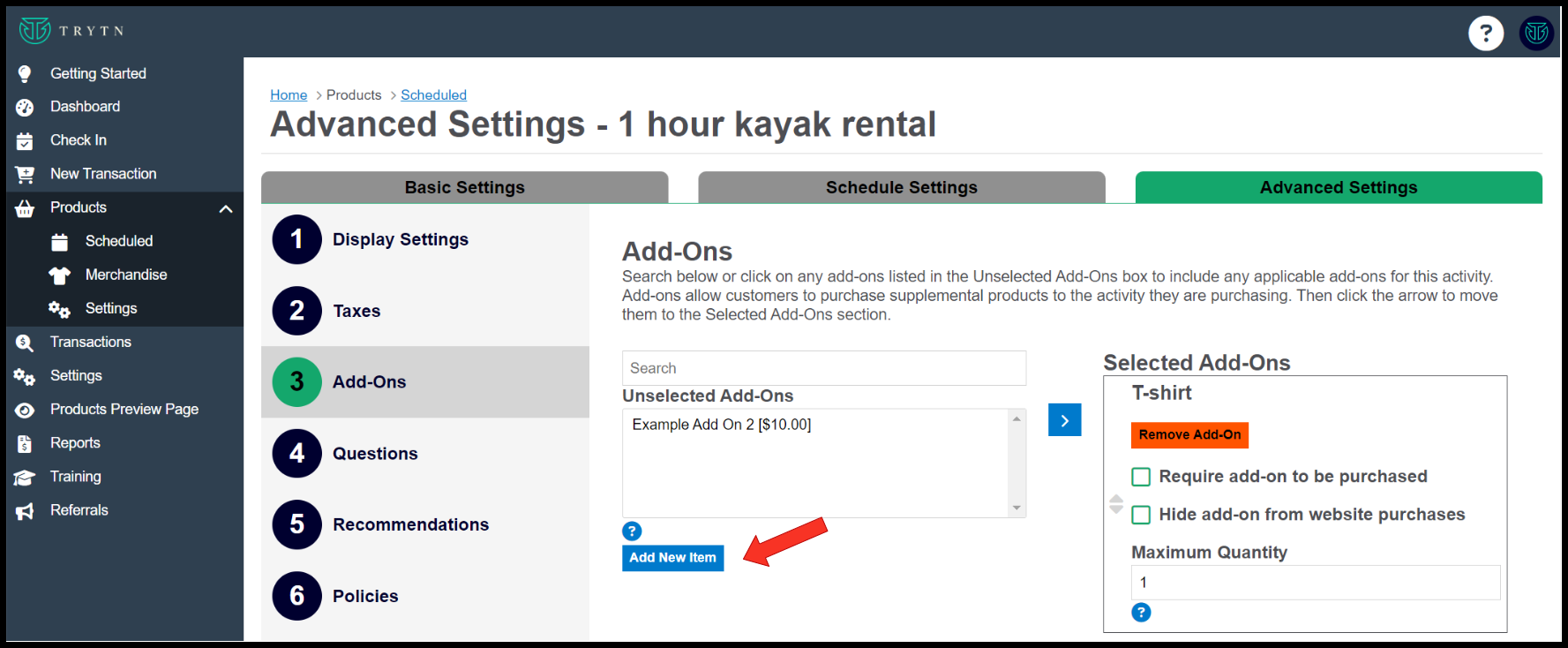 B. Create add-on from product settings (see video below)
To create an add-on, log into your TRYTN account and navigate to Products > Settings > Add-Ons > Create (shown below).

From here, complete the add-on form by entering the information outlined below:
Name: Add-On Name is a required field and simply designates the name of the add-on. Something concise but descriptive should be utilized so that users know what this add-on is at the time of purchase. An example of a good add-on name could be "Nitrox 32% – 2 tanks."
Description: The Description field is optional and can be used to provide a brief explanation of your add-on, including what it is and what it may be used for. This allows for a more detailed description of your add-on if preferred.
Amount: The add-on Amount is the price you want to charge for your add-on. Note that customers can purchase more than one of each add-on, so what you enter here should be a

per-item

price. It's also important to note that the currency listed in this example is specific to your default business setting.
Type: The Type field refers to the 'amount type' and specifies the Amount entered in the adjacent field. Type can either be indicated as a Flat Amount or a Percent. Each of these options is explained in more detail below:
Flat Amount
When 'Flat amount' is selected, the amount that will be charged for the add-on is the same regardless of what product the add-on is assigned to. For example, setting the add-on to '10' and selecting 'Flat amount' would result in a $10.00 add-on.
Percent
When 'Percent' is selected, the amount that will be charged for the add-on varies based on the price of the activity. For example, setting the add-on to '10' and selecting 'Percent' would result in a $5.00 add-on when the activity has a price of $50.00.
Applicable Taxes & Fees: Click the box next to Applicable Taxes & Fees to open a dropdown menu that lists all active taxes and fees for your shop. Then select any applicable tax rates and/or fees to have them added to the add-on at purchase. Note: To add a new tax rate or fee, see our article on Tax Rates and Fees.
Included on your products by default? To include your add-on as an option for all new products created in your shop, click to select this checkbox. For add-ons that only apply to a small number of specific products/activities, you may want to leave the checkbox unselected.
Allow Adjustable Pricing on Sales: To allow shop account holders to modify the price that will be paid

at the time of checkout

, click this checkbox. Please note, this selection does not impact public-facing purchases.
Save Changes: Once all required fields (marked with an asterisk) have been completed, click Save Changes to activate your add-on. Once saved, the add-on can be selected with the purchase of any applicable TRYTN product(s). Selecting Cancel will discard your changes and your add-on will not be created
Assign an Add-on
To assign an add-on to a product > Select product type (typically scheduled) > Actions > Advanced Settings > Click add-on > Click Blue arrow to select add-on
Set Add-on Settings:
- Check box to require an add-on to be purchased (so the add-on is automatically added to cart)
- Check box to hide an add-on from website bookings (typically applies to transaction charges to be added to the purchase after initial booking such as gratuity, damages, etc.)
- Indicate the maximum quantity of add-ons (setting a max quantity of 1 will create a checkbox for the customers instead of a "drop-down" quantity selection.)
Make sure to Save Changes
Edit an Existing Add-on
To modify an existing product add-on, navigate to Products > Settings > Add-Ons from your TRYTN account. Locate the add-on you wish to edit from either the Active Add-Ons or Archived Add-Ons table.
For Archived Add-Ons:
You must click Actions > Restore to make the add-on active before you will be able to make edits.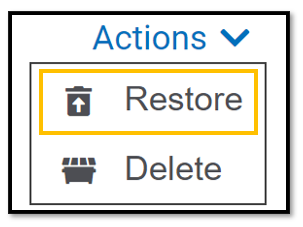 Once your add-on is in the Active Add-Ons list:
Select Edit from the Actions menu. You will then be presented with a form showing all current settings for your add-on. As you make edits, see our Create an Add-On topic for more information on each input field.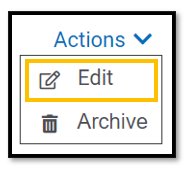 Translate Add-ons
See Publish Shop Content in Other Languages for details on how to translate your add-ons.
Archive Add-Ons
To archive an add-on, log into your TRYTN account and navigate to Products > Settings > Add-Ons. Find the add-on you wish to archive from the Active Add-Ons table and select Archive from the Actions menu. The add-on will then be removed from the active section and placed into the archived section on this page.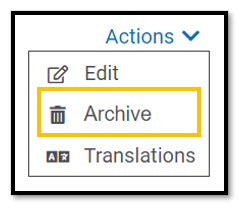 What happens when I archive an add-on?
Archiving an add-on prevents it from being selected as part of a product configuration. IMPORTANT: Add-ons that are already attached to a product will continue to be sold as part of that product unless specifically removed from the product.
How do I reactivate an archived add-on?
If you need an archived add-on in the future, you can easily reactivate it. Simply locate the add-on in the Archived Add-Ons table and click Actions > Restore. The add-on will be added back into the active section and available for selection on your products.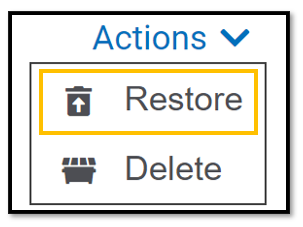 Assign Tax Rate(s) to Add-Ons
As with other products, add-ons need the ability to be taxed at varying levels. Therefore, the TRYTN platform allows you to tax add-ons differently than the products with which they are purchased. For example, consider someone purchasing an alcohol package as an add-on to their experience. Because many governments add additional excise tax to alcohol purchases, you need the ability to charge this additional tax only to the alcohol portion of the purchase.
To configure tax rates for your add-ons:
Navigate to Products > Settings > Add-Ons. Find an existing add-on or create a new add-on.
Find the field for Applicable Tax Rates & Fees and select the tax rate(s) applicable to this add-on.

All subsequent purchases of this add-on will be charged according to the tax rates listed in the Selected Tax Rates section.
If you wish to remove an existing tax rate that's being charged on an add-on, simply reverse the steps above and remove any inapplicable tax rates.

Save Changes to activate these new tax rates/fees for your product add-on.