TRYTN offers you the ability to override capacity and/or price for an individual activity. This is controlled by making an edit to a specific occurrence of that activity (based on scheduled date and time). Both override functions can be accomplished using the steps outlined below. It is recommended to only use overrides for truly exceptional cases. If you find yourself consistently entering overrides it may be best to revisit your schedule setup.
STEP 1: Start from your Scheduled Activity
To get started, log in to your TRYTN account and navigate to the scheduled activity you need to update (under Products in the main site navigation). On your product page, you will find a list of all active activities. From here, locate the scheduled activity you wish to override.
STEP 2: Navigate to Activity Details
Click the Actions menu associated with your product of choice, and then select Details to view this activity's Details page.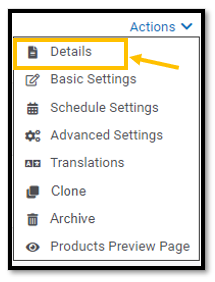 STEP 3: Select the Override Date
Use the calendar to find and click on the activity date for the override.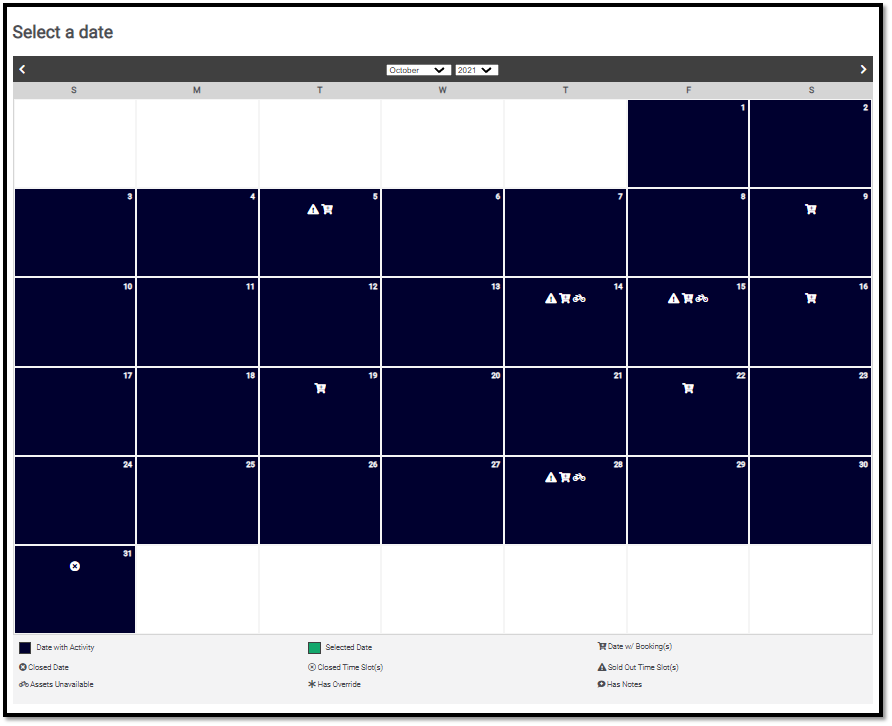 STEP 4: Select the Override Time Slot
Under Time Slots for this Date, click on the time specific to your override.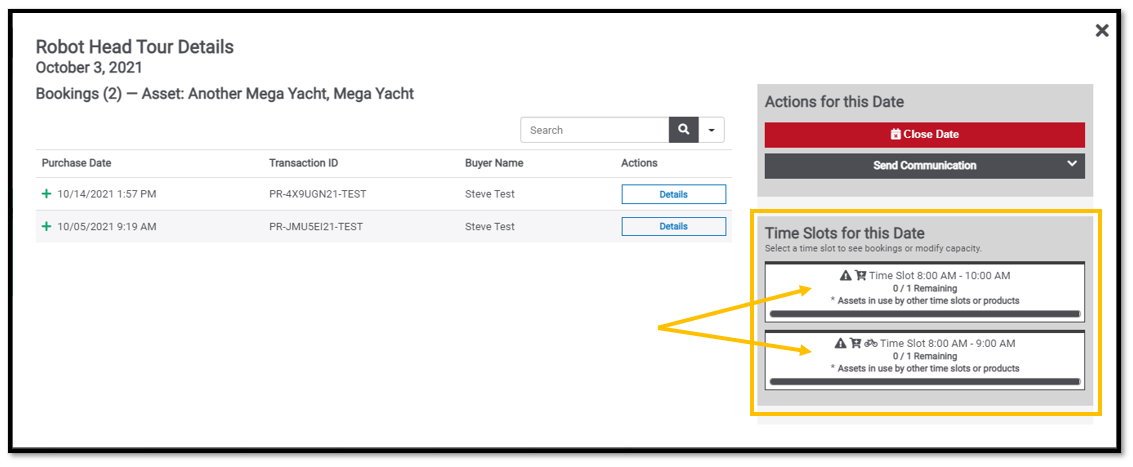 STEP 5: Set Applicable Overrides
Under Actions for Time Slot, click to expand the Overrides section. You will see headers for both Capacity and Price Overrides.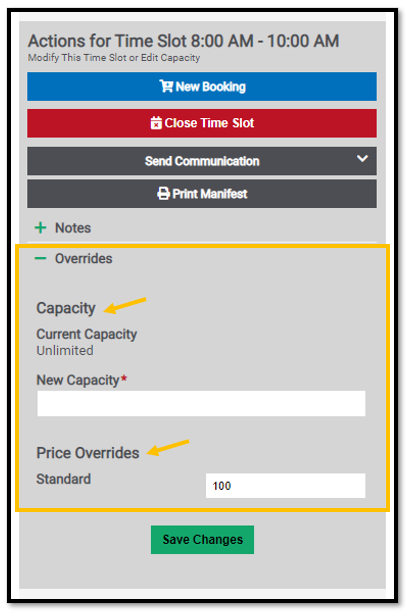 Follow the steps below, depending on the type of override you need to apply to this activity.
Capacity Override
If you need to update the capacity for this time slot, simply enter the new number in the New Capacity field. When complete, click to Save Changes.
Price Override
If you need to update the price, simply enter the new price for each of your price fields. (Note: If you have created another price label, it will show up below the Standard field and can also be updated, if needed). When complete, click to Save Changes.
Once your changes have been saved, your override setting(s) will take effect in TRYTN's system.